Be on the wave or under it™
The News – 02/14/03
In this Issue:

Recommended Reading

I realize this is the only newsletter you'll ever need, but if you want more in-depth detail, check out:

Stan Hustad's
The Coaching Connection

Management Signature's
The Express Read
Razor King Cuts RFID Tag Deal
Although Radio Frequency Identification (RFID) technology has been around for about 40 years, the technology recently got a big boost when Gillette committed to buy up to a half a billion RFID tags.
RFID is a technology that allows manufacturers, warehousers, and retailers to wirelessly track inventory without physically scanning a bar code. A passive radio circuit is embedded in a cheap (from under 40 cents to about $1 each) adhesive tag. Special radio scanners activate the tags and read data from them. Applications in inventory management are fairly obvious – doing inventory is a snap, you can know immediately what has shipped and what has not, and you can locate a particular pallet among the thousands in the warehouse.
It's not surprising, then that thus far, RFID applications have been concentrated in the supply chain automation industry, boosting RFID industry sales to $951 million in 2001, according to research firm Venture Development Corp.
But retailers and manufacturers are also using RFID tags for other applications, such as theft (shrinkage) control and to help trace the lifecycle of a product, such as a component in an auto. For example, Bloomington-Normal Seating Co., a manufacturer of seats for automakers such as Mitsubishi, began putting RFID tags on seat components earlier this year. The tags allow the company to know exactly where each component for a single vehicle is at any time. British retailer Marks & Spencer is using more than 1.2 million RFID-tags on plastic totes used for picking and sorting food, reducing the time it takes to identify items in a container—a process that used to be completed by bar code scanning—by 84 percent.
Most industry observers felt that by 2006 tags should sell in volume for about a nickel apiece and readers will drop to $100 and once the price drops other applications become practical. Well the future is now. Gillette's half a billion tags is probably more than the total number of RFID tags in use today. Plus their chosen vendor, startup Alien Technology, said in July that it can assemble the tags for less than ten cents each.
Gillette said it would tag pallets and cases, equipping its two major packaging and distribution centers with RFID technology to internally track Venus women's razor blades as they move from packing to inventory, are assembled on pallets and verified, and then are put on trucks.
The company, a founding sponsor of the Auto-ID Center at MIT (see the TrendSpot and this FAQ for more info), has other applications in mind as well. Gillette plans to use the tags with smart shelf technology developed for them by the Auto-ID Center. The smart shelves have built-in RFID readers and they are being tested in stores in the US and UK. A Gillette spokesperson said the company will attach the labels to grooming products such as razors and razor blades that ship to Wal-Mart stores. When supplies on store shelves run low, they alert stock clerks to refill them, and when stockroom shelves run low, the system orders more. The trial will run throughout the year. "We want to make sure the shelf is always full," says Dick Cantwell, Gillette's VP of worldwide beauty care products.
"They're going to drag RFID to the mainstream," said Deepak Shetty, a Frost and Sullivan analyst. "Many businesses have been waiting for innovators like Gillette and Wal-Mart to prove that the technology works before adopting it themselves." Gillette's purchase is also the first commercial order for products that incorporate the Electronic Product Code (EPC) developed by the MIT Auto-ID Center, of which Gillette's Cantwell is chairman. Cantwell says that by 2006, if the tests go well, Gillette will have installed RFID systems in most of its warehouses and more of its products and will be sharing data with suppliers. "In 10 years, RFID will be as ubiquitous as the bar code," he says.
Not only are there obvious benefits in tracking individually tagged cans of shaving cream and deodorant at retail, but some predict an automated home of the future that can read information from the tags (or look up information from identifiers embedded in the tags) and act upon it. For example, your pantry could tell you when you've used the last can of tomato sauce, or your microwave could find out how to cook your frozen dinner by reading the RFID tag.
All this progress certainly won't come with a cost. For example, manufacturer, distributor, and retailer databases will have to be renovated to make room for more data. Peter Abell of AMR Research says, "Now, for every place a company has a Universal Product Code in its database, it will need a location, a time and a block of serial numbers." The effort to do this will be huge. "This is bigger than Y2K," Abell says.
Nonetheless, many industry observers feel that Gillette's move has really started the ball rolling. And there have been rumors that another large manufacturer is about to buy upwards of 2 billion tags.
Briefly Noted
Shameless Self-Promotion Dept.: I've reworked the Opinion section, adding a Prediction Tracking page to track the various predictions I've made, and also added a Stuff I Said page with some quotes of things I said a decade ago on the Net.

I repurposed and adapted an article about the wireless service known as Short Messaging Service (SMS) for the Reside newsletter. It's entitled, Wherever they go, there you are and it points out how marketers can use – carefully – this new way to contact their customers.

I'm featured in Manyworlds' Thought Leader Showcase, which lists a few of the white papers I've done. I've also added their fancy icon to the StratVantage site.

Finally, the CTOMentor wireless white paper, You Can Take It with You: Business Applications of Personal Wireless Devices, is available at ITPapers.


Smart Dust: Self-organizing wireless-sensor networks a now being prototyped worldwide. The pilots are built on the "smart-dust"concept originated by Kris Pister, associate professor of electrical engineering at the University of California at Berkeley. The smart sensors, called Motes, were created by the Berkeley and Intel, and consist of a sensor array board mated with a generic wireless controller board, both in a hermetically sealed enclosure. They are still larger than dust, but once single-chip realizations are available, researcher figure they can downsize the wireless sensors to a volume less than a cubic millimeter. The researchers created TinyOS and TinyDB as well as a many Tiny applications to facilitate the self-organizing of Motes into a sensor network.

They forsee several interesting applications, besides spying on law-abiding folks (sorry, news of Ashcroft saying he needs even more power to detain citizens for no particular reason has got me spooked):

Engineers also envision other uses for the Smart Dust project, including:
Monitoring humidity and temperature to assess the freshness of foods

Monitoring quadriplegics' eye movements and facial gestures and to assist them in communicating and navigating

A new user interface for games -- a user could attach sensors to his or her fingers to manipulate virtual objects

Detecting the onset of diseases, such as cancer.
I Used to Want This Car

:

As a BMW owner (despite the fact that my 1994 740iL is up on blocks in my garage for over a year now with a blown engine caused by a manufacturing

defect

that the company refuses to fix – but I'm not bitter), I was wowed by the debut in late 2001 of the 745Li, the upscale automaker's top of the line luxury sedan. The vehicle has a mindbending Active Roll Stabilization (ARS) ride stabilizing system that practically glues the car to the road in turns. Even though the car's list price is stratospheric (starting at $72,500), I still thought, well, in a few years, getting one on the used market might be possible. A guy can dream.

Well, it turns out that the 745Li has a few problems and the culprit, you may not be surprised to learn, is computers. Not only computers, but an operating system made by our favorite software monopoly, Microsoft. The car contains roughly 70 microprocessors and features iDrive, a "miracle knob" single joystick that replaces more than 200 buttons that control everything from the position of seats to navigation to climate, communications and entertainment systems.

The iDrive is powered in part by the stripped down version of Microsoft's Windows CE operating system. And like many Microsoft OSes, this one has its problems. Despite two major recalls, 745Li owners still experience

problems

like automatic braking while creeping, stalling if the fuel tank gets below 1/3, trunks that don't close, slipping in and out of gear, and an ignition that spits out the electronic car key.

Dennis Virag, president of the Automotive Consulting Group Inc., says the problem industry carelessness. Pressured to add amenities like navigation, Virag says, auto manufacturers are outsourcing software development and going to market with immature and faulty software. "The auto industry is highly regulated, and these [software-controlled systems] are not mission-critical systems," he says. "But companies like Microsoft can't do to the auto industry what they did to the PC industry. You can't play Russian Roulette every time you stick the key into the ignition."

So I guess the good news is I don't need to save my pennies to buy a 2002 745Li in a few years. I think I'll do what I do with all Microsoft software: wait until at least Service Pack 2 is released.

Baseline Magazine

The Bleeding Wi-Fi Edge: Last issue I related how I uncharacteristically jumped onto leading edge technology by buying Linksys' 54G wireless LAN and PC card. Well, I've been cut by the bleeding edge already: My laptop card has just ceased to work. There's no discernable reason for this. The card shows up as installed and working in every way I can tell. It just is "not active." This means it won't talk to my wireless access point, or any other access point I've tried. I emailed Linksys tech support, and asked them nicely not to send me the typical reply email that details frequently asked questions and assumes the customer is a dolt who, for example, plugged the card in upside down. Jennifer replied very nicely:
Dear Valued Linksys Customer,
Thank you for contacting Linksys Customer Support.
Thank you for purchasing Linksys product!
Please let me know if you have a router and what is the model of your wireless devices to better isolate the situation. Do you have other wireless computers in the network?
Hope that this helps.
Thank you and have a nice day! 
While this was very pleasant, and not at all condescending like certain other unnamed companies' (Pinnacle Systems, you know who you are) replies, it really didn't help too much, since I told her I had the Linksys 54G router in my original email. Since each round of tech support email usually takes at least 24 hours, I don't appreciate getting at least some information in each round. We'll see how this develops.
Return to Mike's Take


Copyright © 2000-2008, StratVantage Consulting, LLC. All rights reserved.
Please send all comments to
.

Looking to light up your office, your business, or your city?
The WiMAX Guys™ can help you easily provide secure wireless Internet to your customers.

The WiMAX Guys specialize in designing and running wireless networks. We're experienced, we're quick, and we won't cost you an arm and a leg. Give us a call today provide your users a wireless Internet experience tomorrow.
Call Mike Ellsworth
Head Guy
952-400-0185
www.TheWiMAXGuys.com
---
Alert SNS Reader Hall of Fame
---
About The Author

---
Announcing CTOMentor, a New Service from StratVantage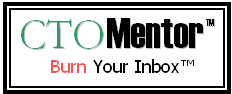 ---
Can't Get Enough of ME?
In the unlikely event that you want more of my opinions, I've started a Weblog. It's the fashionable thing for pundits to do, and I'm doing it too. A Weblog is a datestamped collection of somewhat random thoughts and ideas assembled on a Web page. If you'd like to subject the world to your thoughts, as I do, you can create your own Weblog. You need to have a Web site that allows you FTP access, and the free software from www.blogger.com. This allows you to right click on a Web page and append your pithy thoughts to your Weblog.
I've dubbed my Weblog entries "Stratlets", and they are available at www.stratvantage.com/stratlets/. Let me know what you think.

Also check out the TrendSpot for ranking of the latest emerging trends.
---
In Memoriam
Gerald M. Ellsworth
March 14, 1928 - July 5, 2003
In Memoriam
Jane C. Ellsworth
July 20, 1928 - July 20, 2003