Be on the wave or under it™
The News – 04/30/02
In this Issue:

Recommended Reading

I realize this is the only newsletter you'll ever need, but if you want more in-depth detail, check out:

Stan Hustad's The Coaching Connection
Bits & Pieces II

(
The Broadband Content Wars series will continue in a future SNS
)
Here are some more short takes on recent news of note.
CyberCrime Stats Available: The latest CSI/FBI Computer Crime and Security Survey (quoted in a previous SNS) is out and available to the public. Some of the more interesting results:
Twenty-five percent of those acknowledging attacks reported from two to five incidents.
Thirty-nine percent reported ten or more incidents.
Seventy percent of those attacked reported vandalism.
Fifty-five percent reported denial of service.
Twelve percent reported theft of transaction information.
Six percent reported financial fraud.
Google Denies Service to Some Users

:

Some Google users are seeing terms of service violation notices rather than search results when trying to use the popular Web search engine. "We are not accusing you personally of having violated our Terms of Service," say the notices. "You are most likely an innocent victim of someone else's bad behavior. We're really sorry to have had to take this action."

The bad behavior Google is trying to protect itself against is automated search requests, which unscrupulous marketers use to try to manipulate search rankings. These searches can use substantial system resources and have been prohibited by Google for years. Google has taken the extraordinary step, however, of prohibiting innocent users of an offending ISP from using the service because of abuse by a single subscriber.


ZDNet

Nanotech Hyperbole

:

James Von Ehr II, founder of nanotechnology company Zyvex, recently echoed venture capitalist John Doerr's famous words from a few years ago about the Internet, saying that nanotechnology "will be the greatest wealth-generating event in history … but not in the next five years." You may remember an embarrassed Doerr later apologized for his statement after the Internet bubble burst. Von Ehr at least qualifies his pronouncement However, it's hard to argue that nanotech is the coming thing. Already carbon nanotubes (described in a

previous

SNS) sell for around $200,000 a pound. And many applications of nanotech have a science fiction air about them. For example, at a recent speech in Chicago, Von Ehr described a respirocyte, a tiny machine that stores oxygen under pressure inside your body (like a little scuba tank the size of an ant's tooth). With such a device, or rather, with thousands or millions of such devices, you could hold your breath for several hours. Think how that would revolutionize the underwater salvage industry, among others.

Von Ehr's company today is developing machines that can mass produce MEMS (Microelectromechanical systems), tiny machines created in many cases by directly manipulating molecules and atoms.

Time will tell if Von Ehr will need to eat his words like Doerr did, but it's certain that we all will feel the effects of advances in nanotechnology within our lifetimes.

ePrairie
Shameless Self-Promotion Dept.: CTOMentor has just released a new wireless white paper, the first in The Wireless Future series: You Can Take It With You: Business Applications of Personal Wireless Devices. This first paper in the series is free; others that will be available for a nominal fee will include:


Islands Make the Net: Wireless Networking and the Evolving Mesh


Taking Your Business On the Road: The Car As Wireless Office


Standards, Standards Everywhere: A Business Guide to Wireless Standards


M-Commerce: Are We There Yet?


Wherever You Go, There You Are: Mobile Location-Based Wireless Services


The Wireless Last Mile: Fixed Wireless Broadband Services


Beyond Keyboards, Beyond Wires: Voice Activated Wireless Services


Information, Entertainment, and Access At Your Fingertips: Interactive Wireless Information Services

These white papers will be released over the coming months. To be notified when a new white paper is released, send an email to or check www.CTOMentor.com/wireless/.

You also may want to check out the article I wrote on Instant Messaging in the latest issue of the TaylorHarkins Insights to Action newsletter.




Return to Mike's Take


Copyright © 2000-2008, StratVantage Consulting, LLC. All rights reserved.
Please send all comments to
.

Looking to light up your office, your business, or your city?
The WiMAX Guys™ can help you easily provide secure wireless Internet to your customers.

The WiMAX Guys specialize in designing and running wireless networks. We're experienced, we're quick, and we won't cost you an arm and a leg. Give us a call today provide your users a wireless Internet experience tomorrow.
Call Mike Ellsworth
Head Guy
952-400-0185
www.TheWiMAXGuys.com
---
Alert SNS Reader Hall of Fame
---
About The Author

---
Announcing CTOMentor, a New Service from StratVantage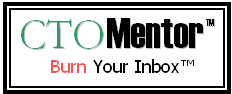 ---
Can't Get Enough of ME?
In the unlikely event that you want more of my opinions, I've started a Weblog. It's the fashionable thing for pundits to do, and I'm doing it too. A Weblog is a datestamped collection of somewhat random thoughts and ideas assembled on a Web page. If you'd like to subject the world to your thoughts, as I do, you can create your own Weblog. You need to have a Web site that allows you FTP access, and the free software from www.blogger.com. This allows you to right click on a Web page and append your pithy thoughts to your Weblog.
I've dubbed my Weblog entries "Stratlets", and they are available at www.stratvantage.com/stratlets/. Let me know what you think.

Also check out the TrendSpot for ranking of the latest emerging trends.
---
In Memoriam
Gerald M. Ellsworth
March 14, 1928 - July 5, 2003
In Memoriam
Jane C. Ellsworth
July 20, 1928 - July 20, 2003