Be on the wave or under it™
The News – 05/04/01
Electronic Ink is Here
Imagine my surprise when I stumbled upon the E Ink Web site. I had first read about the electronic ink project at MIT years ago and figured it would be a good long time before the technology was commercialized. Turns out E Ink, which was formed to exploit the MIT technology, already has products!
<![if !supportEmptyParas]> The MIT technique involves spherical capsules that are filled with charged white particles. The spheres themselves are colored, typically blue, and are printed on plastic film sandwiched between two layers of circuitry. Depending on how the current flows in the circuits, the white particles are either attracted to the top of the spheres, making them appear white, or the bottom, making them appear blue.
<![if !supportEmptyParas]> The company had a successful test of their in-store motion signage and is readying the next generation based on user feedback. They are planning to release displays to replace LCDs in PDAs and other devices next year and "Paper 2.0" for printing applications in 2003. Some of the features of E Ink include:
| | |
| --- | --- |
| <![if !supportLists]> · <![endif]> Wide viewing angle | <![if !supportLists]> · <![endif]> Readable in sunlight |
| <![if !supportLists]> · <![endif]> Holds image without power drain | <![if !supportLists]> · <![endif]> Legible under most lighting conditions |
| <![if !supportLists]> · <![endif]> Lightweight | <![if !supportLists]> · <![endif]> Thin (~1 mm) |
| <![if !supportLists]> · <![endif]> Easily scaled to large sizes | <![if !supportLists]> · <![endif]> Supports curved designs |
<![if !supportEmptyParas]> This is just another example of how fast the world of technology is changing these days. I first read about e ink in 1997when it was a research project at MIT, somehow missed E Ink's beta in 1999, and noted that IBM was in the race in 2000. Although I thought it was exciting technology, somehow it seemed like Star Wars stuff, a revolution that was still a ways off. But these days it only takes five years to get a technology from lab to revolution. And revolution it will be, for the sign, computer display, publishing, advertising, labeling, and who knows what other industries.
<![if !supportEmptyParas]> But wait! E Ink may be exciting for output, but there's an even bigger paper revolution growing one the input side: paper and pen. Mobile phone company Ericsson and startup Anoto are planning to release a pen that, when combined with paper that's been specially treated (but cheap enough to be ubiquitous), forms a wireless text input system.
<![if !supportEmptyParas]> The Bluetooth-enabled pen will enable you to scribble a note and check a special box on the page to fax or email your creation. Anoto, whose name is taken from the Latin annoto, meaning "I scribble," could totally eclipse Bill Gates' latest planned product: the Tablet PC, a luggable portable computer with advanced handwriting recognition. Gates unveiled the product at Comdex in November and, in a shocking victory for hype, its oh-so-20th-century technology beat out Anoto for Best of Show (insert Fred Willard joke here.)
<![if !supportEmptyParas]> This project is so ambitious and so potentially life-altering, that I had to check the article twice and verify it from other sources, especially after noting it's from the April, 2001 Wired issue. I recommend you read the whole thing to get Steve Steinberg's explanation of the virtual map that makes the pen work.
<![if !supportEmptyParas]> So if your business uses paper, and I know mine does, you should keep an eye on these new developments in one of mankind's oldest communications technologies.
<![if !supportEmptyParas]> Wired
Briefly Noted
LoudCloud, the Marc Andreessen startup with the 'nads to brave the current IPO market is already on hard times, cutting 20 percent of their staff. <![if !supportLineBreakNewLine]>
<![endif]>

A little late for the last election, but check out Publius, a site that assembles a customized online version of Michigan voters' ballots. You can't vote with it, but the ballot does contain links to all the candidates' Web sites so you can research them. Try it with the name John Doe.
Return to Mikeís Take


Copyright © 2000-2008, StratVantage Consulting, LLC. All rights reserved.
Please send all comments to
.

Looking to light up your office, your business, or your city?
The WiMAX Guys™ can help you easily provide secure wireless Internet to your customers.

The WiMAX Guys specialize in designing and running wireless networks. We're experienced, we're quick, and we won't cost you an arm and a leg. Give us a call today provide your users a wireless Internet experience tomorrow.
Call Mike Ellsworth
Head Guy
952-400-0185
www.TheWiMAXGuys.com
---
Alert SNS Reader Hall of Fame
---
About The Author

---
Announcing CTOMentor, a New Service from StratVantage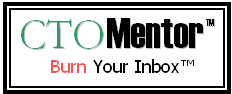 ---
Canít Get Enough of ME?
In the unlikely event that you want more of my opinions, Iíve started a Weblog. Itís the fashionable thing for pundits to do, and Iím doing it too. A Weblog is a datestamped collection of somewhat random thoughts and ideas assembled on a Web page. If youíd like to subject the world to your thoughts, as I do, you can create your own Weblog. You need to have a Web site that allows you FTP access, and the free software from www.blogger.com. This allows you to right click on a Web page and append your pithy thoughts to your Weblog.
Iíve dubbed my Weblog entries ďStratletsĒ, and they are available at www.stratvantage.com/stratlets/. Let me know what you think.

Also check out the TrendSpot for ranking of the latest emerging trends.
---
In Memoriam
Gerald M. Ellsworth
March 14, 1928 - July 5, 2003
In Memoriam
Jane C. Ellsworth
July 20, 1928 - July 20, 2003