Be on the wave or under it™
The News – 07/26/02
In this Issue:

Recommended Reading

I realize this is the only newsletter you'll ever need, but if you want more in-depth detail, check out:

Stan Hustad's
The Coaching Connection

Management Signature's
The Express Read
If It Seems Too Good To Be True . . .
The second part of the Why You Need to Get Hip to HIPAA series will appear in a future SNS
I recently ran into several accounts of an apparently popular pastime among net geeks: Con Artist Baiting. Wired magazine ran an article on the adventures of Wendy Willcox, who responded to one of those bogus appeals from African royalty for help in laundering money. Often bearing a subject such as "Urgent Business Proposal!" these scam emails purport to from a bureaucrat, banker or royal family member who needs help in moving a pile of money or valuable gold or jewels out of his country. All you need to do is to advance the miscreant a few thousand dollars for bribes or other expenses. In return, you get a cut of the swag.
The most popular form of this appeal, which has been on the Net since its infancy, purports to come from a Nigerian prince, and thus this type of fraud is commonly known as Nigerian 419 fraud (for a section of the Nigerian penal code) and also known as Advance Fee Fraud. Often the fraudster asks the unwitting mark to meet him in Africa or some other country.
Unfortunately, many, many greedy people fall for this rather transparent con. Despite its preposterous nature, the 419 scam still claims many victims after roughly 20 years in play. According to a StarTribune article, a Medford, Ore., couple got bilked out of $40,000 last month. A Vancouver man lost $10,000. In 1995, according to the Secret Service, an American lost his life in Lagos, Nigeria, while searching for his 419 connection. (I don't know about you, but to me, these claims sound eerily like the contents of a chain letter: "A Medford, Ore. couple broke the chain . . .").
As you can imagine, due to the rampant nature of the Nigerian emails, law enforcement personnel are overwhelmed. Nigerian letters accounted for 15.5 percent of complaints last year to the Internet Fraud Complaint Center, a partnership between the FBI and the National White Collar Crime Center. The US Secret Service gets 100 calls and 300 to 500 emails a day concerning the con.
There are a whole lot of upright citizens, however, who are not waiting for the Secret Service or other government good guys to catch the scammers. Instead, they play along with the scam and coax some rather remarkable behavior out of the miscreants.
An anti-scammer known as Buddy Weiserman got his scammer-turned-mark to run around a park in Ivory Coast, Africa hopping and flapping his arms like a chicken. The recently famous Wendy Wilcox maneuvered two scammers in front of a Webcam in Amsterdam where he captured their picture and posted it on the Web. The Web site Scamorama tracks many of the reverse scams people have run on 419ers.
Scam email has been around as long as there's been email. A descendant of chain letters, this type of con preys upon people who want to get something for nothing (and, hey, that's most of us!). When evaluating unsolicited email that ends up in your email box, remember the advice I constantly give my sons: If it seems too good to be true, it probably is.
Briefly Noted
Shameless Self-Promotion Dept.: Finally I've put up the Nanotechnology Resources directory I promised last November.

Also, check out the article I wrote for the Taylor Harkins newsletter entitled, Do you hate your customers? It continues the theme from my earlier article, analyzing the media industry's response to file sharing.

Finally, and at long last, the CTOMentor wireless white paper, You Can Take It with You: Business Applications of Personal Wireless Devices, is available at ITPapers.



Threats to Powered-Down Computers: Concerned about CyberThreats, you've turned off your computer when you're not using it. Smart idea, but this practice may not be quite as safe as you think. Many of today's computer models have a feature known as "Wake on LAN." This feature is included for the convenience of network administrators who don't want to get up in the middle of the night to resuscitate a powered-down computer. The way it works is the administrator sends the computer a special signal over the network. Despite being off, the computer's network card is still monitoring the LAN, looking for this signal. When it sees it, the computer powers up. AMD calls their version of this capability Magic Packet™. The capability is built in to computers made by Hewlett-Packard, IBM, Gateway 2000 and other leading manufacturers. So if you want your PC to go off and stay off, pull the plug!
AMD

Jargon Alert: There's apparently nothing in life that can't be improved by assigning it a TLA (Three Letter Acronym). Witness Autonomous Malicious Logic (AML), AKA software worms such as Code Red. BFD.


Microsoft Gets In the Groove: Microsoft recently announced it was integrating the Groove Workspace into its SharePoint Teams Services solution. Groove is the peer-to-peer (P2P) collaboration software designed by Lotus Notes creator Ray Ozzie. Long the darling of the P2P world, Groove takes a giant step towards respectability with this agreement. One of the cool things Groove can do is collate a workgroups edits to a shared document both synchronously (while all are online) and asynchronously. When an absent member checks back in to the Workspace, all the changes he or she missed are applied to the local copy of the document.
Groove


O2 Releases xda®: British cell phone network provider O2 recently announced the release of its PDA/cell phone converged device. The PocketPC-based device features up to 3.5 hours of talk time and up to 15 hours of PDA use. It's based on an Intel Strong ARM 32-bit processor with 32MB of RAM. The screen is a reflective 240x320 pixel TFT display featuring 4096 colors. It was pretty easy to find out all that stuff. However, in an all-to-typical marketing blunder, the link to the pricing page was broken earlier this week. The device starts at £499.99.
O2

New Security Standards Efforts: You gotta love standards; there's always so many of them! Currently there are security standards or best practices efforts underway at the National Reliability and Interoperability Council, the FCC, the National Security Telecommunications Advisory Council, the National Security Council Office of Cybersecurity ISP Working Groups, the Internet Security Alliance, the Internet Security Foundation (with no apparent Web site!), and the National Communications System. That's not even including private efforts like those at Computer Sciences Corp. Don't you feel safer knowing that all these folks are working on security standards?



Gartner On Wireless Readiness:On a recent Webinar sponsored by Astea International and Intermec Technologies, Gartner Group analyst Ken Dulaney presented this chart indicating the readiness of various industry segments to adopt wireless technology. Dulaney had a number of other very interesting insights, particularly concerning ROI of wireless deployment. The Total Cost Of Ownership (TCO) for a cell phone, for example, is $1,369, while the TCO for a wireless notebook is $11,062. Dulaney also doesn't believe in a "one device fits all uses" philosophy, saying that at some point in the future,

you'll have as many PDAs in your closet as you have shoes. Look for a link to the archived version of this Webinar on the Astea Web site soon.

Astea


The Wayback Machine – A Year Ago in SNS
The lead article in the July 26, 2001 SNS was Wireless and Cashless, about Nokia and stupidly named 2Scoot's joint effort to turn the cafeteria at Nokia's Irving, Texas' campus. The trial involved a 2Scoot RFID (Radio Frequency ID) tag inside a Nokia SmartCover snapped on to a Nokia cell phone. Diners paid for their meals by placing an ID-tagged phone containing credit or debit card information within a few inches of the cafeteria's card reader.
I offered the opinion that this scheme might work fine in controlled situations like campus cafeterias, but might not work in general commerce, due to the hardware requirements on both the merchant and consumer side. Turns out 2Scoot ran trials in Raleigh, NC, in early 2001 where consumers with a 2Scoot-equipped Nokia 5100 could buy food and drinks at Taco Bell and Kentucky Fried Chicken. The average tab there was $8.
But how successful were these trials? The 2Scoot Web site is no help, consisting mostly of bad links to nonexistent press release pages and general links to things like the NBC-TV site (the company was apparently picked as one of the five hottest technologies for 2002 by some purported tech guru named Omar Waslow). The NBC Web site doesn't even have a search function. So were the trials successful? Who knows?
Another item in the same SNS issue quoted some dot-com hubris. Internet incubator CMGI's CEO, David Wetherell, said, "The fastest growing industry in the world is the least risky thing to invest in." A year ago CMGI, the parent of AltaVista and uBid, was trading at $2.50. Today, it's at 43 cents, way down from its high of $200. The company lost $133 million in the second quarter. In February, Wetherell was replaced as CEO, although he continues as chairman.
The item, Auctions Are Hot, quoted Nielsen//NetRatings research that found consumers spent $556 million at online auction sites in May 2001, up 149 percent from the preceding year and up 65 percent from the preceding month. The company has not repeated their auction assessment this year, although Forrester predicts consumer auctions will grow eightfold by 2005.
Finally, the article, Invisible Copyright Infringement, concerned the strange case of InternetHoroscopes.com and EasyScopes.com. Seems that InternetHoroscopes.com reproduced text from EasyScopes.com in white letters on a white background on every page of the site so search engines would take notice and increase InternetHoroscopes' ranking in listings.
InternetHoroscopes was apparently folded into Astrology.com, owned by iVillage, when iVillage bought Women.com, which owned InternetHoroscopes. InternetHoroscopes.com International was dissolved in December 2001. Got all that? EasyScopes, on the other hand, is an Internet horoscope search engine that was started in 1995 by Jochen "Joe" Savelberg, whose father owns Belgium-based Euregio.net AG, which registered the EasyScopes trademark and which sued InternetHoroscopes.com last year for 1 million Euros. As with so many stories you read on the Net and in newspapers these days, I was unable to find out what the disposition of the case was despite it making big news when the lawsuit was filed.
If you subscribed to CTOMentor's Just the Right Stuff™ newsletter, over the past few months, you'd have received news nuggets like the following, along with expanded analysis. Your personalized Information Needs Profile would determine which of these items you'd receive. For more information, check out CTOMentor.
Radar Aids 3D Machine Vision
Canesta has developed machine vision technology that works like a radar system using invisible light rather than radio waves. The company's chip would emits the light, which bounces off objects. The chip measures the time it takes for the light to return and calculates the depth of various features of objects in its field of vision.
ZDNet


Nextel Tops in Customer Satisfaction
In a survey of wireless Internet users, Cahners In-Stat/MDR found that Nextel was the best in customer satisfaction of the top four US wireless carriers. Cahners asserts there are four key attributes that drive customer satisfaction in this market: breadth of applications available, ease of use, quality of service, and reliability of service.
Cahners In-Stat/MDR


Lucent Claims Speed, Capacity Breakthrough
Lucent Technologies claimed it has developed a technology that increases both the speed and the number of simultaneous users of third-generation UMTS (Universal Mobile Telecommunications System) wireless products.   
AllNetDevices
Is this still news to you? Get this Stuff as it happens, not months later. Subscribe to CTOMentor today. Charter subscription discounts still available.
Return to Mike's Take


Copyright © 2000-2008, StratVantage Consulting, LLC. All rights reserved.
Please send all comments to
.

Looking to light up your office, your business, or your city?
The WiMAX Guys™ can help you easily provide secure wireless Internet to your customers.

The WiMAX Guys specialize in designing and running wireless networks. We're experienced, we're quick, and we won't cost you an arm and a leg. Give us a call today provide your users a wireless Internet experience tomorrow.
Call Mike Ellsworth
Head Guy
952-400-0185
www.TheWiMAXGuys.com
---
Alert SNS Reader Hall of Fame
---
About The Author

---
Announcing CTOMentor, a New Service from StratVantage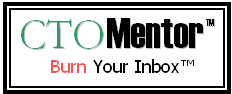 ---
Can't Get Enough of ME?
In the unlikely event that you want more of my opinions, I've started a Weblog. It's the fashionable thing for pundits to do, and I'm doing it too. A Weblog is a datestamped collection of somewhat random thoughts and ideas assembled on a Web page. If you'd like to subject the world to your thoughts, as I do, you can create your own Weblog. You need to have a Web site that allows you FTP access, and the free software from www.blogger.com. This allows you to right click on a Web page and append your pithy thoughts to your Weblog.
I've dubbed my Weblog entries "Stratlets", and they are available at www.stratvantage.com/stratlets/. Let me know what you think.

Also check out the TrendSpot for ranking of the latest emerging trends.
---
In Memoriam
Gerald M. Ellsworth
March 14, 1928 - July 5, 2003
In Memoriam
Jane C. Ellsworth
July 20, 1928 - July 20, 2003