Be on the wave or under it™
The News -- 10/25/00
eBusiness Growing Pains Spell Opportunity for Innovative Services Firms
from IDC
IDC predicts that the current $115 Billion eSolutions Business Will Skyrocket to $430 Billion by 2004. The company predicts that companies will turn from their current, essentially reactive mode, to a more strategically focused mode that identifies new opportunities for revenue. Thus, they will need more outsourcing services. However, IT services companies who do not evolve their offerings are in for trouble. "IT service organizations must recognize that the services they offer today will face increased margin pressures as a growing number of service organizations offer the same services. . . Today, more than ever, businesses buy from service providers that can provide answers to the fundamental question of 'What IT investments do I need to make to maximize business value?'" IDC identified CRM and Logistics as two business services that will be much in demand.
Cisco Integrates Web-Based Product Ordering Tool With Ariba Buyer Application
Will somebody please tell me what's up with Cisco? Here's a hardcore network hardware provider who has a small business applications center, CRM, chat, and other software holdings, and who's buying more like they're going out of style. Now they've got a Web purchasing front end and an alliance with Ariba. I realize all this stuff drives demand for more networking, but what's their strategy. I haven't figured is out yet. If you have, email mellsworth@stratvantage.com.
<![if !supportEmptyParas]> BTW, just try to find the press release on Cisco's site. I dare you.
B2B Roofing Network Selects Clarus
OK, I admit it. I asked myself, "B2B roofing? What's next? B2B Hammer and Nail Exchange?" But I really love their motto: "Consolidating the industry under one roof." That's certainly better than, "Who let the dogs out? Roof, roof, roof roof."
<![if !supportEmptyParas]> Anyway, Clarus is a B2B enabler that doesn't get the press of the Ariba's and Commerce One's of the world, but who has some nice solutions and some decent clients.
B2B Roofing Network <![if !vml]>

Return to Mikeís Take


Copyright © 2000-2008, StratVantage Consulting, LLC. All rights reserved.
Please send all comments to
.

Looking to light up your office, your business, or your city?
The WiMAX Guys™ can help you easily provide secure wireless Internet to your customers.

The WiMAX Guys specialize in designing and running wireless networks. We're experienced, we're quick, and we won't cost you an arm and a leg. Give us a call today provide your users a wireless Internet experience tomorrow.
Call Mike Ellsworth
Head Guy
952-400-0185
www.TheWiMAXGuys.com
---
Alert SNS Reader Hall of Fame
---
About The Author

---
Announcing CTOMentor, a New Service from StratVantage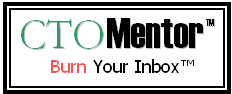 ---
Canít Get Enough of ME?
In the unlikely event that you want more of my opinions, Iíve started a Weblog. Itís the fashionable thing for pundits to do, and Iím doing it too. A Weblog is a datestamped collection of somewhat random thoughts and ideas assembled on a Web page. If youíd like to subject the world to your thoughts, as I do, you can create your own Weblog. You need to have a Web site that allows you FTP access, and the free software from www.blogger.com. This allows you to right click on a Web page and append your pithy thoughts to your Weblog.
Iíve dubbed my Weblog entries ďStratletsĒ, and they are available at www.stratvantage.com/stratlets/. Let me know what you think.

Also check out the TrendSpot for ranking of the latest emerging trends.
---
In Memoriam
Gerald M. Ellsworth
March 14, 1928 - July 5, 2003
In Memoriam
Jane C. Ellsworth
July 20, 1928 - July 20, 2003