Hope for Road Warriors' Aching Shoulders
By Mike Ellsworth, StratVantage Consulting, LLC
You've probably been there: hauling the dead weight of your computer bag through airport after airport; trying to get some work done on the tiny airplane seatback tray while the snoring passenger in front of you is in full recline; filling up your pockets or purse with Personal Digital Assistant (PDA) and cell phone.
Or perhaps you've tried to leave the boat anchor behind and check your email or get some meaningful work done by squinting at your tiny wireless PDA screen and struggling with a thumb-board or palmOneTM Graffiti®. If so, you may have dreamed of a magic converged device that meets your needs without all the compromises.
Your dreams may soon be answered. Minneapolis, Minnesota-based vendor Above-Net, Inc. is readying a product called TopNOTE™, the first entry in a new class of converged mobile devices.
TopNOTE's size fits in between the newer tablet PCs and the smaller cell phone and PDA devices. The device is NN" wide x NN" long x NN" thin with a 6.4" diagonal TFT color LCD VGA (640x480) touch screen and weighs only NN pounds. It's easily carried in a briefcase or a purse, and it can replace the cluster of gadgets modern Road Warriors currently carry. It's a phone; it's a full-featured computer; in fact, it can be much, much more when you add the various available SnapON™ modules that include a Global Positioning System (GPS) unit and card and check readers.
The Right Size at the Right Time
TopNOTE is arriving at an auspicious time in the mobile devices industry. With the global handheld market reporting its third successive quarter of year over year decline according to market researcher IDC[1], it's clear that the reign of the handheld PDA is nearing its end. With more and more PDA functions being absorbed into cell phones, and with NEC announcing the first phone that can roam from the cell network onto Wi-Fi networks, the time is ripe for the emergence of a new converged device.
Such convergence is likely to be welcomed by users: 25 percent of respondents to an IDC survey[2] of 1,800 early majority adopters utilized Wi-Fi hotspot access at least 10 times in the past 12 months. Almost 66 percent carry both a PDA and a mobile phone. Over half were interested in acquiring a converged device that would handle the functionality of multiple devices, such as phone, e-mail and PDA. Small wonder that in Europe, converged devices grew at a 60 percent clip over the last year.
While devices get more powerful, it is likely that users will become more and more frustrated with the limitations of the pocket-size form factor. Trying to do multimedia or complex applications on a little two-inch mobile phone screen is quite limiting. Add to that the new high-speed applications such as streaming video enabled by the ability to get true high-speed Internet connections via Wi-Fi, and the small device user experience becomes similar to viewing a high definition widescreen plasma TV through a keyhole.
One solution may be the newer tablet PCs, offering 10- to 14-inch screens and full-featured computing. However, lugging around even the most lightweight tablet still limits a worker's mobility and can't effectively replace the convenience of pocket-sized phones and PDAs. Plus, highly mobile workforces such as delivery, home repair, or construction personnel can't afford the size, weight and lack of ruggedness of most current tablet PCs. And loading up these devices with all the capabilities such workforces need – Wi-Fi, cell phone, Global Positioning System (GPS), digital camera, RFID reader, smart card reader, thermal printer, bar code scanner – can be an integration nightmare.
Given these challenges, and the discrepancy in portability, durability, and usability of the two most popular classes of mobile devices, you can clearly see the need for a new form factor between the ever-shrinking cell phone and the fragile, bulky tablet PC.
Set the Road Warriors Free!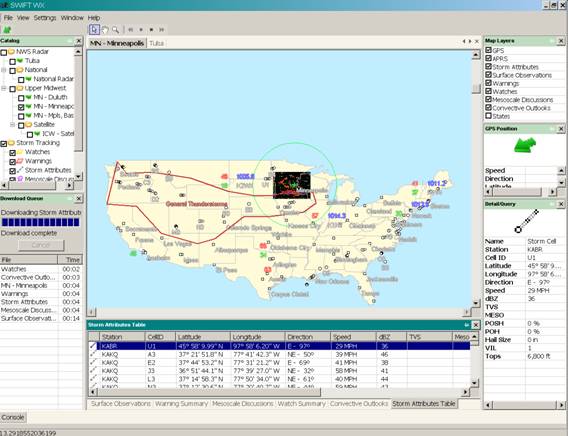 Given the current choices, Road Warriors are accustomed to making compromises in functionality to go mobile. But TopNOTE makes no compromises. In fact, TopNOTE can do everything the current PDAs and phones do, plus most of what Road Warriors do with their Tablet PCs and notebooks, but at the weight, size and price capable of making TopNOTE the right choice for mobile workers from service fleets to Road Warriors.
TopNOTE features an Intel XScale® PXA270 32-bit RISC 600 MHz processor running the Windows CE .NET 5.0 real-time OS with 64MB (128MB option) RAM and 32MB on-board flash (64MB option). TopNOTE also includes a swipe type fingerprint sensor for secure access, a navigation pad for comfortable screen control and high quality stereo audio output, with embedded speakers, connectors for external speakers, and a microphone input jack.
Another innovative feature is TopNOTE's patent pending AlwaysUPTM display technology, that automatically changes the screen orientation depending on how you hold the device.
Because Above-Net's device is the first entry in an entirely new class of mobile devices, the tendency is to try to categorize it as a "Super PDA", "Tiny Notebook" or "Powerful Cell Phone." However, such pigeonholing doesn't even begin to do justice to this malleable and adaptable converged device. TopNOTE offers a comprehensive set of built-in features for connectivity: USB host and client, up to seven serial ports, 100/10 Base-T Ethernet, and IrDA infrared. Optional features include:
| | |
| --- | --- |
| 802.11b (Wi-Fi) | Connect to wireless hotspots in hotels, airports, restaurants and coffee shops. |
| GPS | Global positioning information enables applications such as employee time and place tracking as well as traditional trip planning. Combined with the digital camera capability, TopNOTE also enables asset inventory and location applications. |
| Cellular Phone and Bluetooth | Leave the cell at home and, using a Bluetooth earpiece, even leave the TopNOTE in your briefcase. TopNOTE supports GSM, CDMA, and GPRS standards. |
| Digital Camera | In addition to conventional photographic applications, this option enables asset identification, delivery verification, and a host of other applications. |
| MP3 and DVD player | Use in presentations or as entertainment for those long trips and lonely nights on the road. |
| | |
| PCCard, Secure Digital and Compact Flash Cards | Add memory or a wide range of supported peripherals such as a telephone modem. |
In addition to these built-in options, TopNOTE accepts SnapON modules that transform the TopNOTE into a wide array of devices to meet the changing needs of mobile workers. Some of the TopNOTE modules available include:
| | |
| --- | --- |
| Bar Code Reader | Enables warehousing, item tracking, and service delivery applications. |
| Card Reader | The TopNOTE card reader reads magnetic stripe cards, smart cards, or contactless smart cards for quick and reliable transactions. |
| Fingerprint Reader | Enables secure access to the device and other secure identification applications. |
| Thermal Printer | Prints invoices and transaction documentation on the spot. |
| MICR/CMC7 Check Reader | Directly reads and processes check documents. |
Above-Net has made several of these capabilities available in two convenient bundled configurations:
Payment Bundle: includes hybrid card reader for magnetic and contact smart cards, Mifare

®

contactless card reader, optional wireless belt printer and hard disk.
Entertainment Bundle: includes DVD player and enhanced audio output.
The Payment Bundle will appeal to mobile workers such as delivery drivers or other workers who need to create and document transactions in the field. Imagine being able to deliver, invoice, and accept payment for goods and services on the spot. With the payment options offered in the bundle, workers can accept most forms of payment immediately. TopNOTE can help organizations achieve quicker time to cash while easing the load on back office systems.
Executive travelers can use the Entertainment Bundle to make business presentations without relying on expensive equipment rentals at hotels, meeting areas or other venues.
In addition, Above-Net works with customers needing to customize TopNOTE for their vertical market requirements such as security, payment, EFT POS, distribution, healthcare, education, insurance, retail, and many others.
The company's initial sales targets include the wireless telco operators. "We believe TopNOTE can help telcos drive up their line usage and revenues," says Antonio Lannes, Executive Vice President of Above-Net. "Specifically, TopNOTE enables advanced applications that wireless telcos are developing to take advantage of their 3G, and now their Wi-Fi networks. Such applications include advanced messaging, data transfer, audio downloads, and eventually video streaming and conferencing."
Lannes gave an example of a mobile service representative who needs to download and view schematics or other repair or parts data while using the GPS and phone capabilities. "For users it is all about productivity improvements; for the telco it is about building the revenue streams," Lannes said.
So, Road Warriors, help is on the way. TopNOTE will soothe those aching shoulders while giving you expanded and better-integrated mobile capabilities.
TopNOTE™, SnapON™, and AlwaysUP™, are trademarks of Above-Net, Inc.  All other trademarks and products referenced are the property of their respective holders.