Be on the wave or under it™
The News – 07/18/05

In this Issue:

Recommended Reading

I realize this is the only newsletter you'll ever need, but if you want more in-depth detail, check out:
Stan Hustad's
The Coaching Connection
Management Signature's
The Express Read
Bits & Pieces
A lot of interesting tidbits have been accumulating here at StratVantage Central, so without further ado, or lengthy blather, here they are.
Briefly Noted
Shameless Self-Promotion Dept.: It's here: A wireless networking company called The WiMAX Guys. Our main business is new installs for people who want to set up wireless hotspots such as hotels, warehouses, apartment buildings, and office buildings or hotzones that cover cities. We also sell a knowledge-based Web portal called the MAX K-Base. Check out our main Website at www.TheWiMAXGuys.com.

My wife created a bit of a stir when her op-ed piece was published in the Minneapolis StarTribune newspaper after the election. Her article, "Two Nations, Handcuffed Together," has been commented on or linked to by more than 85 Websites. She's now created a Website to capitalize on her newfound pundit status. Check it out at www.debellsworth.com.

Coming At Some Point: A new eBook, Be On the Wave Or Under It™ will collect the best of SNS' insights over the last couple of years, along with additional material from CTOMentor white papers and new material. It will make a great gift for associates and friends in need of a guide to the latest and greatest technology. Watch for more information in upcoming SNS issues.

Several issues ago I debuted SNS Begware, an opportunity for you, gentle reader, to express your appreciation by tipping your server via PayPal. See the sidebar for more info. Total in the kitty so far: $91.48. Thanks Dave!


The Raw File – SNS is dedicated to delivering the scoop on the latest and greatest. However, I collect lots of information that never makes it into the newsletter before it gets old. I've collected all this aging info into a page called The Raw File. This page is the raw information I gather for SNS articles. It's not pretty, and some may be a little incoherent, but chances are there are still things in TRF that might be news to you. So therefore, use The Raw File at your own risk – it's 45+ pages of the best stuff that didn't make it into SNS.
The Raw File


If You've Made it This Far: You can participate in a contest. The first person to email me the retort to the partial music lyric somewhere in this newsletter will receive one stick of totally obsolete PC memory absolutely free!

If a tie-breaker is needed, please also answer the question: Who is Hoops McCann? Twice.

Good luck!
Return to Mike's Take


Copyright © 2000-2008, StratVantage Consulting, LLC. All rights reserved.
Please send all comments to
.

Looking to light up your office, your business, or your city?
The WiMAX Guys™ can help you easily provide secure wireless Internet to your customers.

The WiMAX Guys specialize in designing and running wireless networks. We're experienced, we're quick, and we won't cost you an arm and a leg. Give us a call today provide your users a wireless Internet experience tomorrow.
Call Mike Ellsworth
Head Guy
952-400-0185
www.TheWiMAXGuys.com
---
Alert SNS Reader Hall of Fame
---
About The Author

---
Announcing CTOMentor, a New Service from StratVantage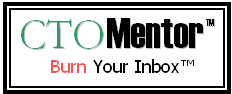 ---
Can't Get Enough of ME?
In the unlikely event that you want more of my opinions, I've started a Weblog. It's the fashionable thing for pundits to do, and I'm doing it too. A Weblog is a datestamped collection of somewhat random thoughts and ideas assembled on a Web page. If you'd like to subject the world to your thoughts, as I do, you can create your own Weblog. You need to have a Web site that allows you FTP access, and the free software from www.blogger.com. This allows you to right click on a Web page and append your pithy thoughts to your Weblog.
I've dubbed my Weblog entries "Stratlets", and they are available at www.stratvantage.com/stratlets/. Let me know what you think.

Also check out the TrendSpot for ranking of the latest emerging trends.
---
In Memoriam
Gerald M. Ellsworth
March 14, 1928 - July 5, 2003
In Memoriam
Jane C. Ellsworth
July 20, 1928 - July 20, 2003